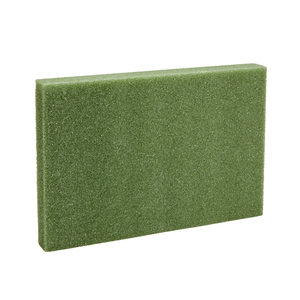 FloraCraft
Block - 1.5" Thick x 12"x 18" - Styrofoam
Regular price
$4.69
Sale price
$5.90
Unit price
per
1-1/2"x 12"x 18" STYROFOAM™ Brand foam blocks are an essential base for thousands of craft project, floral designs and event decorations that begin with your imagination and skill. 
Make it fun and easy with pre cut 1-1/2" thick styrofoam blocks also available in multiple sizes or other thicknesses. 
Many sizes available in both green and white foam. 
Sculpture Blocks also available in 4x4x18" and 6x6x18". 
Custom sizes available to 108" x 24" x 10".
---